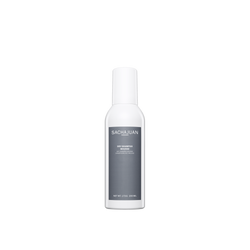 SachaJuan Dry Shampoo Mousse 200ml
SachaJuan Dry Shampoo Mousse is a foaming dry shampoo that dries quickly. Creates a clean, fresh feel without leaving residue and without the need for water.
Benefits
No water required
Adds texture, volume and shine
SachaJuan was established by internationally renowned hairdressers Sacha Mitic and Juan Rosenlind in 1997, SACHAJUAN has been developing and manufacturing haircare and styling products since 2004. They have remained committed to their philosophy to simplify haircare by reducing superfluous products, ingredients, and routines. Their continuous ambition is to make haircare and styling effortless and uncomplicated.