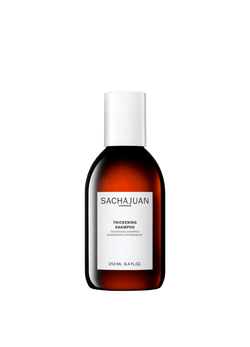 SachaJuan Thickening Shampoo 250ml
Sachajuan 250ml Thickening Shampoo with thickening technology gives your hair smooth volume. Provides nourishment for your hair and is a foundation for amazing styling. ideal for people with fine textured hair, who desire a thickened feel.
Heat and UV protectants work together to make your hair healthier and shinier. Swells the hair follicle to give you a thicker feel.